What is the Member Advisory Council?
A small group forum for Duke Credit Union members to share opinions, perspectives and recommendations on Duke Credit Union products and services.  
Goals:
Member Insight/Feedback – expected technologies
Member Satisfaction – products and services
Member Engagement – to promote a strong and stable financial institution
Partnership – personal and trustworthy, community engagement
Education – provide financial education and input on Duke Credit Union offerings
Upon selection, Advisory Council members will voluntarily attend biannual Member Advisory Forums held via ZOOM or in-person at Duke Credit Union.  The forums do not exceed ninety minutes.  Advisory Council Members are required to attend a minimum of 1 of the 2 sessions per year and to serve a two-year term.  We also encourage attendance at the Duke Credit Union Annual Membership Meeting held in April of each year.   
If you are interested in being considered for the Member Advisory Council, please email dukefcu@duke.edu with your name and contact information by Friday, July 30, 2021.  Your participation is subject to available vacancies, member qualifications and your account must be in good standing. 
Duke is committed to encouraging and sustaining a learning and work community that is free from prohibited discrimination and harassment. The institution prohibits discrimination on the basis of age, color, disability, gender, gender expression, gender identity, genetic information, national origin, race, religion, sex, sexual orientation, or
veteran status in the administration of its educational policies, admission policies, financial aid, employment, or any other institution program or activity.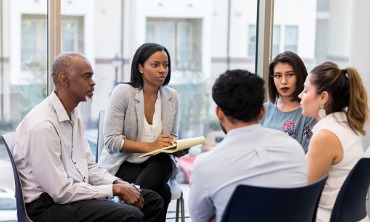 We Need Volunteers! 
If you would like to be considered for the Member Advisory Council, please send us your name and contact information.  
Email:
Deadline:  Friday, July 30, 2021
Thank you for your membership and for making us a better credit union!