A New Way to View and Manage your Accounts!   
Duke Credit Union has rolled out a NEW online banking system and mobile app. Explore the new platform to view and manage your accounts at home and on-the-go.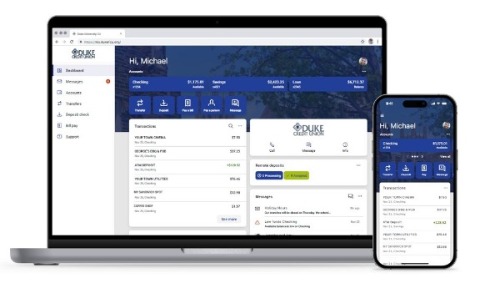 Log In to Online Banking (Desktop/Laptop)

Log in online normally, using your username and password.  Authenticate your account the first time you log in.  
Please Note: If you are not currently enrolled, you will need to enter your Member ID (Account Number) and your User ID (User Name).
Log In to the New Mobile App  

You will need to download the NEW Mobile App from your App Store.  Search for 'Duke Credit Union' or 'DUFCU Mobile'