Scholarship Winner Makes A Difference
Elijah King, 18, came to Duke Credit Union's attention recently when he applied for, and won, one of its annual scholarship awards. The son of a Duke Credit Union member, his goal was to gain assistance with his tuition at the University of North Carolina – Greensboro where he is majoring in Political Science with a minor in Global Studies. His application essay, however, revealed more than a commitment to education. Elijah King is passionate about the Durham community and has put an inordinate amount of time and energy into embracing and improving it.
Elijah developed a social conscience at a very young age. His childhood, loving and supportive, was not without its struggles. He and his sister were raised by a hardworking single mother and equally supportive grandparents, whom they identify as being responsible for their work ethic and pursuit of excellence. Elijah's social and political interests originate from these early years.
Despite his strong foundation, Elijah describes his family as being "ripped apart" in his sophomore year. They experienced repeated occurrences of "home insecurity" during this time but far from indulge in the self-pity that would be normal for a teenage boy in such a situation, Elijah attributes this difficult time as being instrumental in developing his desire to make a difference.
When the Pandemic hit earlier on this year, Elijah was quick to realize that food insecurity would inevitably follow the shutdown.  He had witnessed food instability first hand at school and quickly realized the impact school cancellations would have on the food compromised student body. He and Grant Ruhlman, of Homebucha Kombucha, began to brainstorm a plan of action and George O'Neil, of Lil farm, and Andy Magowan, of Geer St Garden, soon joined the ranks. The Durham Neighbors Free Lunch Initiative was created and sponsored by 'Don't Waste Durham'. The initiative was originally intended to target Durham Public School 'free-lunch' recipients, the homeless population, and workers who had been laid off due to COVID-19. It was to elicit the help of local farms who had lost markets for their wholesale goods, and restaurants who had been forced to shut down due to the 'shelter in place' order.
The Durham Neighbors Free Lunch Initiative far exceeded its original goals and has served over 20,000 meals to date. It has raised over $100,000 and has a network of over 20 local farms and businesses. It has also employed four people for 20 hours a week in a safe and healthy environment. Elijah is inordinately proud of the Durham Neighbors Free Lunch Initiative but is the first to point out that its ownership and success belongs to the community.
Mr. Elijah King aspires to create change and, if his first 18 years are anything to go by, he is destined to do so one inspiring step at a time. Elijah's GoFundMe page closes with the words "yours in service". Thank you, Elijah, for your service. You are not only a man of your word but, more importantly, you are a man of action…an example to us all!
Visit durhamfreelunch.com for more information. 
 Attention Members!  We are looking to highlight other Duke Credit Union members who have made noteworthy contributions to our Duke / Durham community, in our "People Helping People" series.  Would you recommend someone? Please email us dukefcu@duke.edu with the member's name and contact information.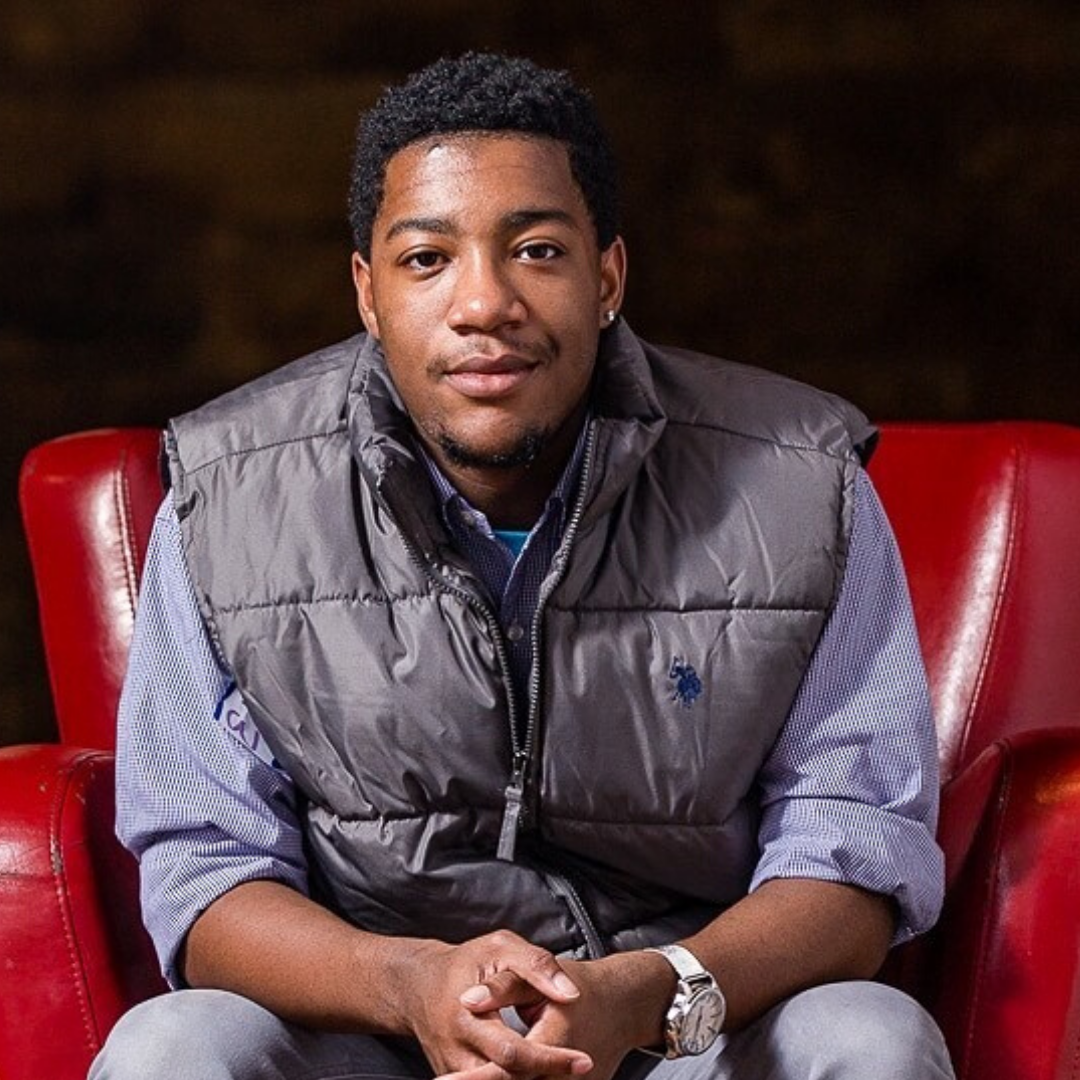 Elijah King